Roaring At The Preachers Tee, Tote & Badge Bundle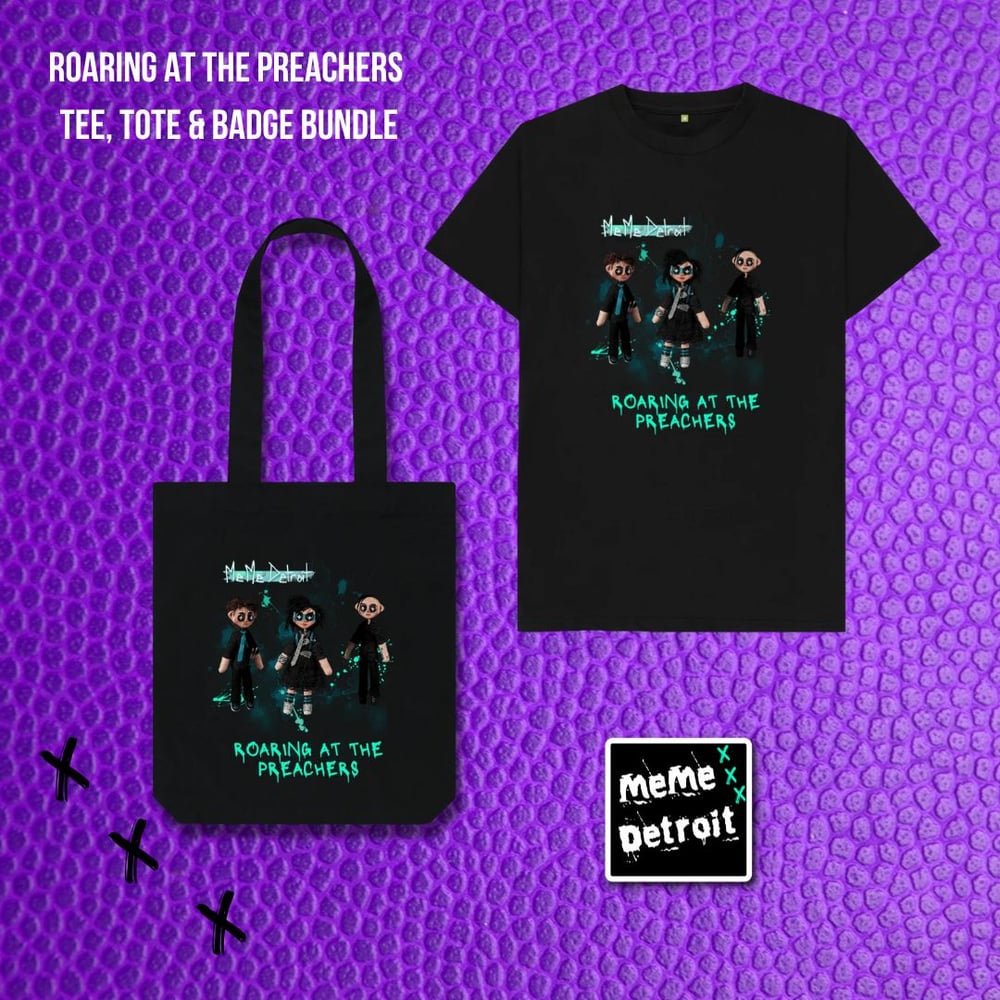 Are you digging all the brand new 'Roaring At The Preachers' merch that you wasnt it all?
We've got you!
Grab yourself a limited edition bundle available for a limited time only or until they've all gone.
In it you'll get:
A Roaring At The Preachers Tee
An organic cotton Tote
A MeMe Detroit badge
Sustainability is always at the forefront of our minds when creating Merch lines so to eliminate any waste, all our tees and totes are printed on demand in a renewable energy powered factory with non-animal derived ink and made from 100% organic cotton. Our badges are also made with eco-friendly, sustainable wood from responsibly managed woodlands.
Grab yourself a bundle full of compassion today! :)